Flag Emblem Song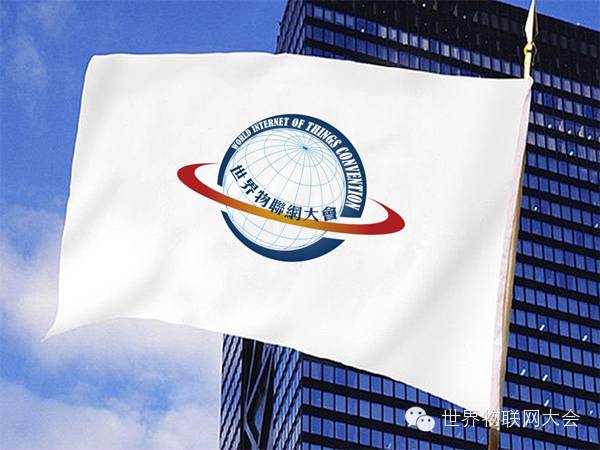 世界物联网大会会旗
World Internet of Things Convention Flag
The Flag adopts the white color background, which symbolizes the future IoT age and stands for creating a better life. The latitudinal red line represents the Wisdom Revolution, while the longitudinal blue lines are tokens of the IoT innovative technology. The longitudinal and latitudinal lines manifested in a contour of the Planet Earth mean that the Internet of Things connects the whole globe, a ubiquitous and fully connected world.
The flag was first raised in China in 2016, and is moving towards other countries and regions around the globe. It entails a vision of benefiting all people's life and work with the smart age and promoting world peace, international cooperation and strengthening global consensus with smart economy.
---
The WIOTC Flag, Anthem, and Badge embody
1. The globalized feature of the Internet of Things;
2. The information technology and big data that underpin the Internet of Things;
3. The innovative idea and intelligent conception in the Internet of Things;
4. The vision to connect the entire world with the Internet of Things.
---
World Internet of Things Convention Anthem
《相连》
作词:阿 紫
作曲:陈筱舒
演唱:陈筱舒
山和水相连
日和月相连
天和地相连
我和你相连
相连
我们不同的容颜
相连
我们共同的家园
相连
我们同一个世界
相连
天涯海角
近在眼前